New Items Added:
4th Dec 2023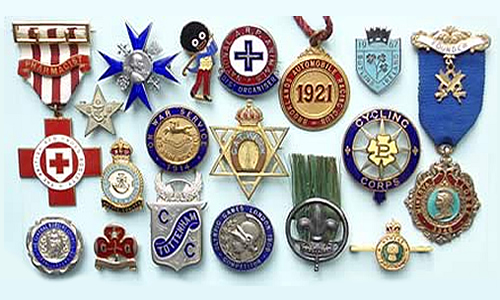 Welcome to Sally Bosleys Badge Shop
the international website for original badges.
This site is the culmination of over forty years experience researching and dealing in a vast spectrum of subjects. The internet has presented the opportunity to share this expertise and knowledge of badges with collectors, historians and museums all over the world. If you are looking for a rare addition to your collection, or just trying to recapture a memory, I hope you will take the time to browse the various sections and enjoy the site.
Every badge has been carefully selected for its authenticity and condition with close up photographs of front and back complemented by an accurate informative description and a guarantee that it is of the period described.
www.regimentalbrooches.com
www.bosleys.co.uk
www.buywyze.com